Home > Microscope Stands > Articulating Arm on Wall Mount



Articulating Arm on Wall Mount
| | |
| --- | --- |
| | Articulating Arm on Wall Mount |

If you choose to add Focusing Mount, this how it look like.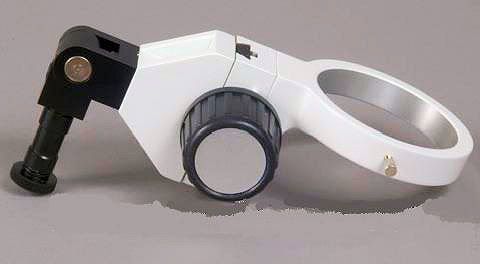 XTZ/Bausch & Lomb Focus Mount or call E-Arm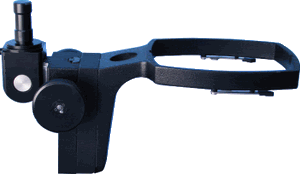 Wall Mount with 4 screws & Tools


Articulating Arm only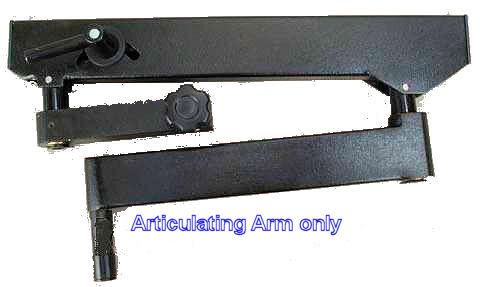 Adjust the tension lever and move the microscope left-right- up-down to any position; microscope stays in place. The vertical travel distance is 265mm. Heavy duty clamp has maximum opening of 57mm.

5/8" Standard hole fits any Universal Arm or Arbor Arm

Length of front arm: 6.7" (170mm)

Length of horizontal arm(middle section):17.5" (450mm)

Length of horizontal arm(next to the Clamp): 13" (330mm)

Revolution degree: 360o free revolution in horizontal direction

Includes (Wall Mount Plate 6x6", 4 Screws)

Heavy-Duty construction allows for maximum of 20 lbs. of weight.



Table Mount Base

Table Mount can only be used with our Articulated Arm. Size:153 x 153mm, Mount on Table with 4 screws(also include 4 screws)

Diameter of the mounting hole: 0.87" / (22.2mm)

Table Mount Base
Table Clamp

Table Clamp for Articulating Arm (max. Opening 51mm) Clamp size: 103 x 77 x 116 or 4 x 3 x 4.5"

Table Clamp