Home > Portable Microscope > Portable Measuring Microscope



Portable Measuring Microscope
| | |
| --- | --- |
| | Portable Measuring Microscope |

A brand new portable microscope with a wide field of view for general applications.

Provides a bright, clear and undistorted image with high quality optics and a rack focusing system.

Can be used in low light areas with a penlight attachment and an alloy base.

Widely applied to biology, archaeology, botany, forensics, geology, entomology horticulture, numismatics and philately, quality control, textiles and electronic industries.

An excellent introductory microscope for a beginner.



100X Portable Measuring Microscope


If you choose to add USB Digital Camera, this is how it look like.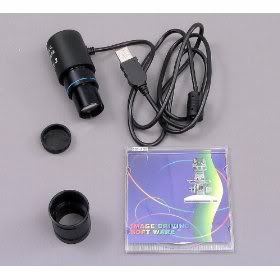 Features:
Capture live color video on your computer

640x480 high resolution digital camera

Built-in 0.5x reduction lens approx. 15x equivalent eyepiece magnification

Included software allows you to watch, capture and edit images

Easy USB connection with computers

Eyetube

adapter fits most microscopes

Product GS and CE approved

Support Windows 98, ME, Windows 2000(SP.), Windows XP, Windows Vista 32/64bit and Windows 7